Imagine for a moment going back 120 years to Wambrechies…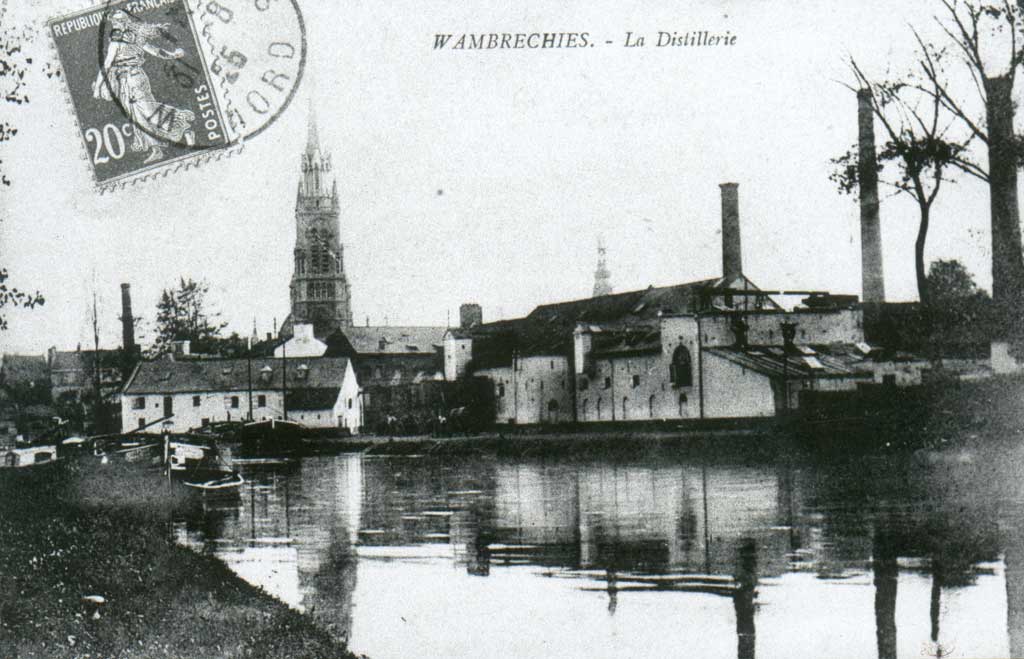 The village is crossed by the Deûle, on which barges navigated loaded with raw materials for the industries located along the canal sail. On the left bank, the most imposing of them all stands out: the Claeyssens distillery. Its chimneys are the sign of an important and industrialised production. The distillery is running at full speed to meet the high demand for genever, which is delivered to all the pubs in the region. On the opposite bank, stands the most industrial of the tonwn's neighborhood, the one of Vent de Bise. It is the home of several factories: the Walle rope factory, the Becquart-Crespel spinning mill, and a little further on, the Nicolle factory. Around them are built the workers' houses and the industrial castles of the bosses and their families, each bigger and more impressive than the last.
Is this rich heritage recognised to its true value? Not enough. Yet it is present in all the neighborhoods and reminds us of a past that is not so far away.
The two walking tours offer you the opportunity to discover this past: old factories, rope factories, breweries, flax mills, workers' houses, industrial castles, places where the workers lived… A heritage walk that will make you walk in the footsteps of the workers and their bosses!
Download the PDF of the walking tour by clicking on this link!