The Distillerie de Wambrechies was created in 1817 by the Claeyssens family, hence its historical name. It was in 2019 that T.O.S Distillerie bought the business of the distillery renamed "Distillerie de Wambrechies". T.O.S Distillerie was created by the founders of the Saint-Germain brewery, known for its Page 24 beer. It is a company of the Hauts de France, heir to a know-how of brewers acquired during the last 20 years.
When the idea of a distillery emerged in the founders' minds of Katy Gravina, the brothers Stéphane and Vincent Bogaert, and Hervé Descamps, their wish was to relaunch production of genever, an emblematic spirit of Northern France. As the Claeyssens distillery was experiencing great economic difficulties, it seemed inconceivable to the founders to let this regional jewel disappear. Indeed, the Wambrechies distillery, a pioneer in the production of genever, has been producing it for over 200 years.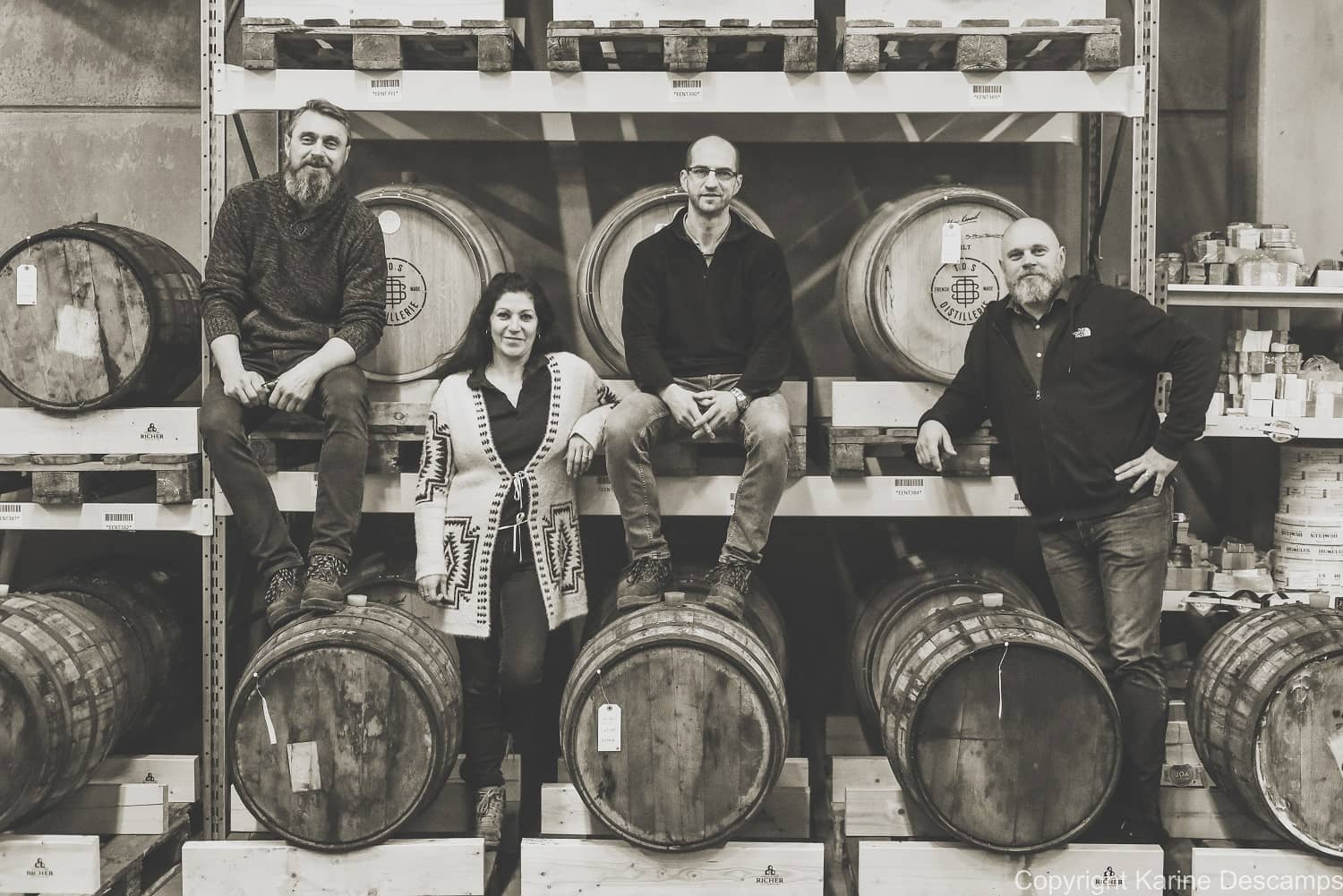 A combination of know-how, tradition, and innovation brought a breath of fresh air to the distillery. A redesign of the brand and product range began. The aim was to reflect the new identity of the brand and to modernise it while keeping its traditional core, which is important for the Wambrechies distillery. The company SOFIM (hyperlink to the website), owner of the buildings where the distillery is, started work in 2022 to refurbish the site and offer different activities. During refurbishment, the production part of the distillery was repatriated to T.O.S Distillerie in Aix-Noulette, therefore allowing space to install a new still on the historical site in 2023. The traditional 3-column still is on display at Wambrechies distillery, as it is classified as a historical monument, but is no longer in use. It can be visited!