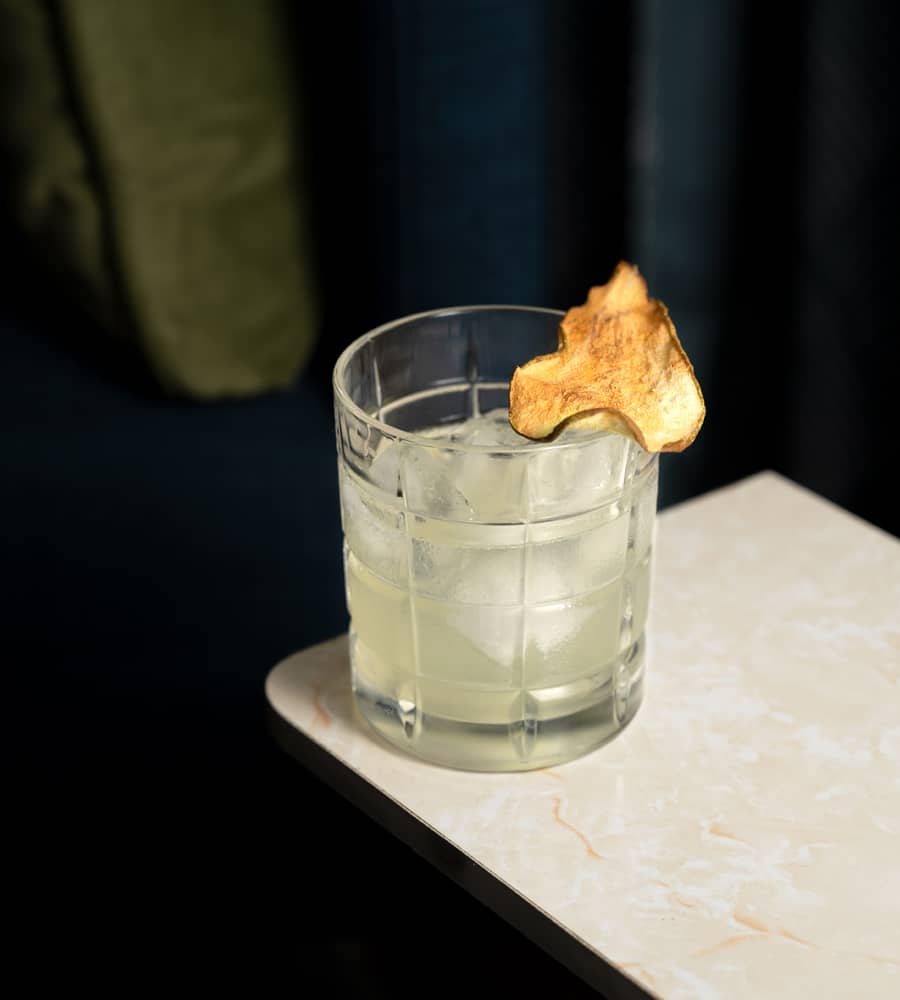 Sweety Pear
If you're looking for a quick and easy cocktail to make, the Sweety Pear is for you! Made with genever, champagne and pear syrup, this cocktail will delight you!
Ingrédients
4cl of Loos genever OR 3cl of Wambrechies Genever
1.5cl fresh lime juice
1.5cl pear syrup
3cl champagne / prosecco
1 dehydrated pear leaf (decoration)
Recette
.           Add ice cubes to an old fashioned glass
Add genever, lemon juice, pear syrup, and champagne
Mix with a spoon, about 15 turns
Add a thin slice of dehydrated pear leaf
Enjoy!
to be consumed with moderation
Our related products