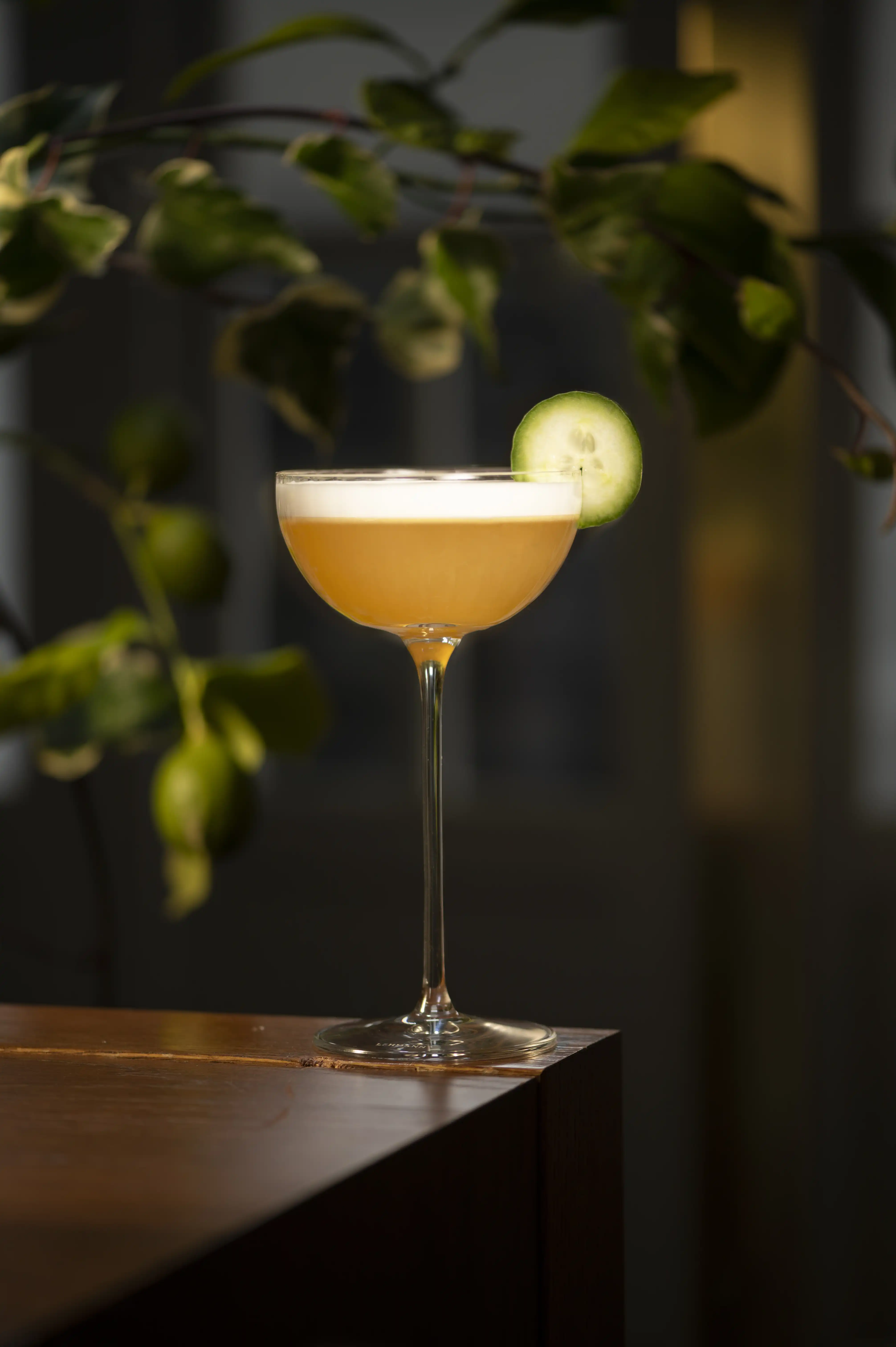 Fresh cucumber
For lovers of refreshing cocktails, we have just what you need! The fresh cucumber! Ideal to drink on a summer evening, this cocktail made with genever, apple juice and cucumber syrup will be a faithful ally.
Ingrédients
4.5cl Loos genever OR 3.5cl Wambrechies genever
3cl apple juice
1cl white vermouth
2cl fresh lime juice
2cl cucumber syrup
1.5cl egg white (to be added during the second shaking)
Recette
Put the ice cubes and all the ingredients (except the egg white) into the shaker and shake for about 10 seconds
Remove the ice cubes from the shaker and shake vigorously for ten seconds, adding the 1.5cl of egg white to obtain a nice creamy foam on top of the glass.
Pour the contents of the shaker into a cocktail glass while straining with a sieve.
Enjoy!
to be consumed with moderation
Our related products